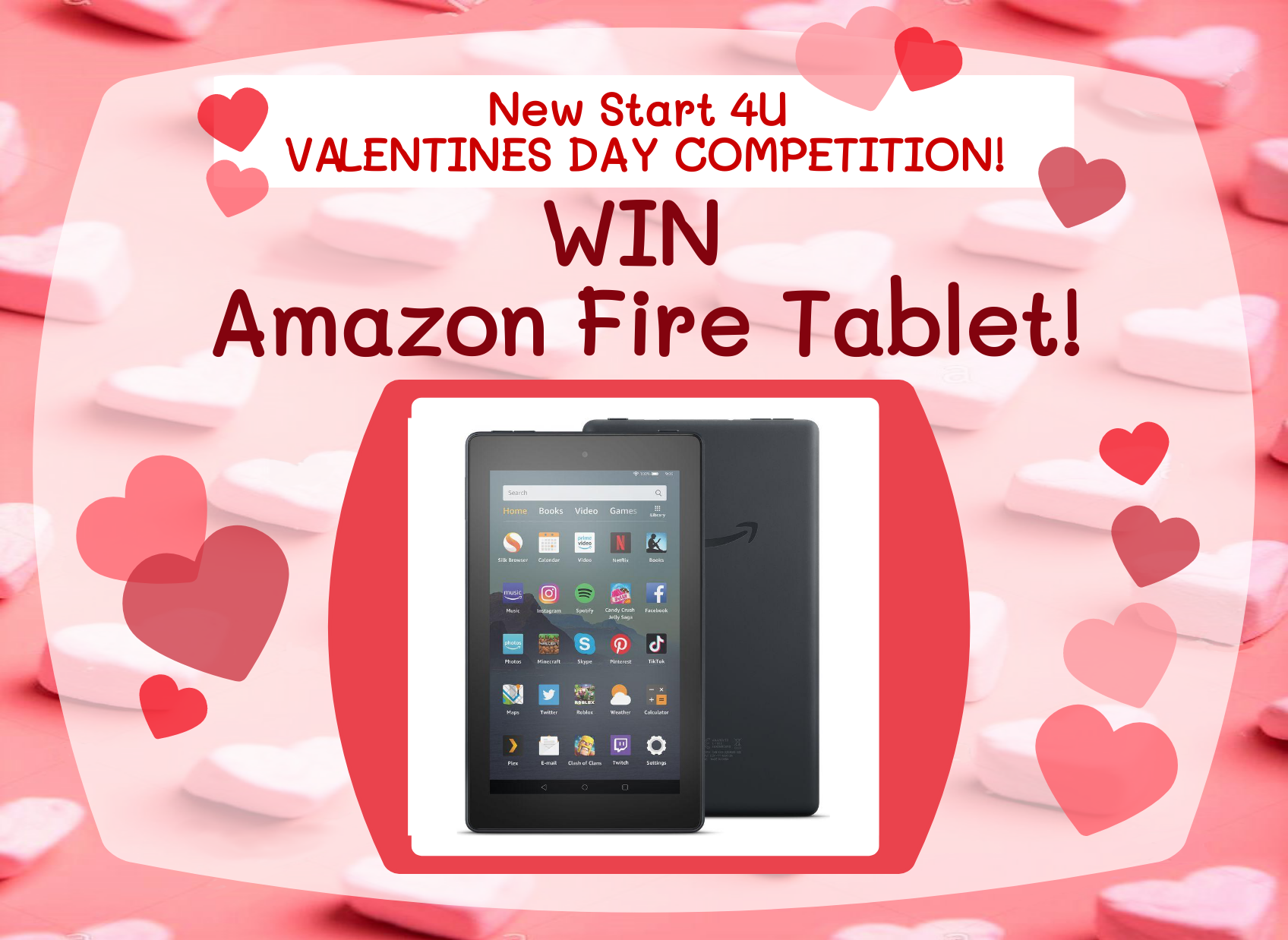 Starting today, you can participate in our Valentine's Day competition on the New Start 4U Facebook profile!
The main prize in the competition is an Amazon Fire Tablet!
Visit our Facebook page
www.fb.me/newstart4u
in order to participate in the competition and familiarise yourself with the Terms and Conditions below. By taking part you declare that you have read and accepted the terms and conditions.
New Start 4U CIC Competition Terms and Conditions
The competition is open to UK residents only.
Participants must be aged 18 or above.
Participation in this competition is free.
Opening date for entries is 05/02/2021
Closing date for entries is on the 12/02/2021 at 20:00PM
To enter the competition participants are asked to "Show us the photo that shows love!" and like our original competition post. The photo with the most likes/reactions will win the competition.
One winner for 1st prize (Amazon Fire Tablet) will be chosen on 13/02/2021- (photo with the most likes/reactions)
One winner for 2nd prize (10% discount voucher) will be chosen on 13/02/2021 (2nd photo with the most likes/reactions)
The winners will be notified by 14/02/2021
The winners agree to be publicly named on the New Start 4U CIC Facebook page.
The winners have 2 days to claim their prize.
There is no cash alternatives or other alternative prizes available
Participating and entering in this competition is considered a complete release of Facebook by each entrant. It is also an acknowledgement that it is in on no way sponsored or administrated or associated with Facebook.
By entering, all eligible entrants agree to abide by these terms and conditions.
New Start 4U CIC is not liable if any prizes go missing or don't end up at the delivery address provided by the winners, by entering our competition you acknowledge and agree this.