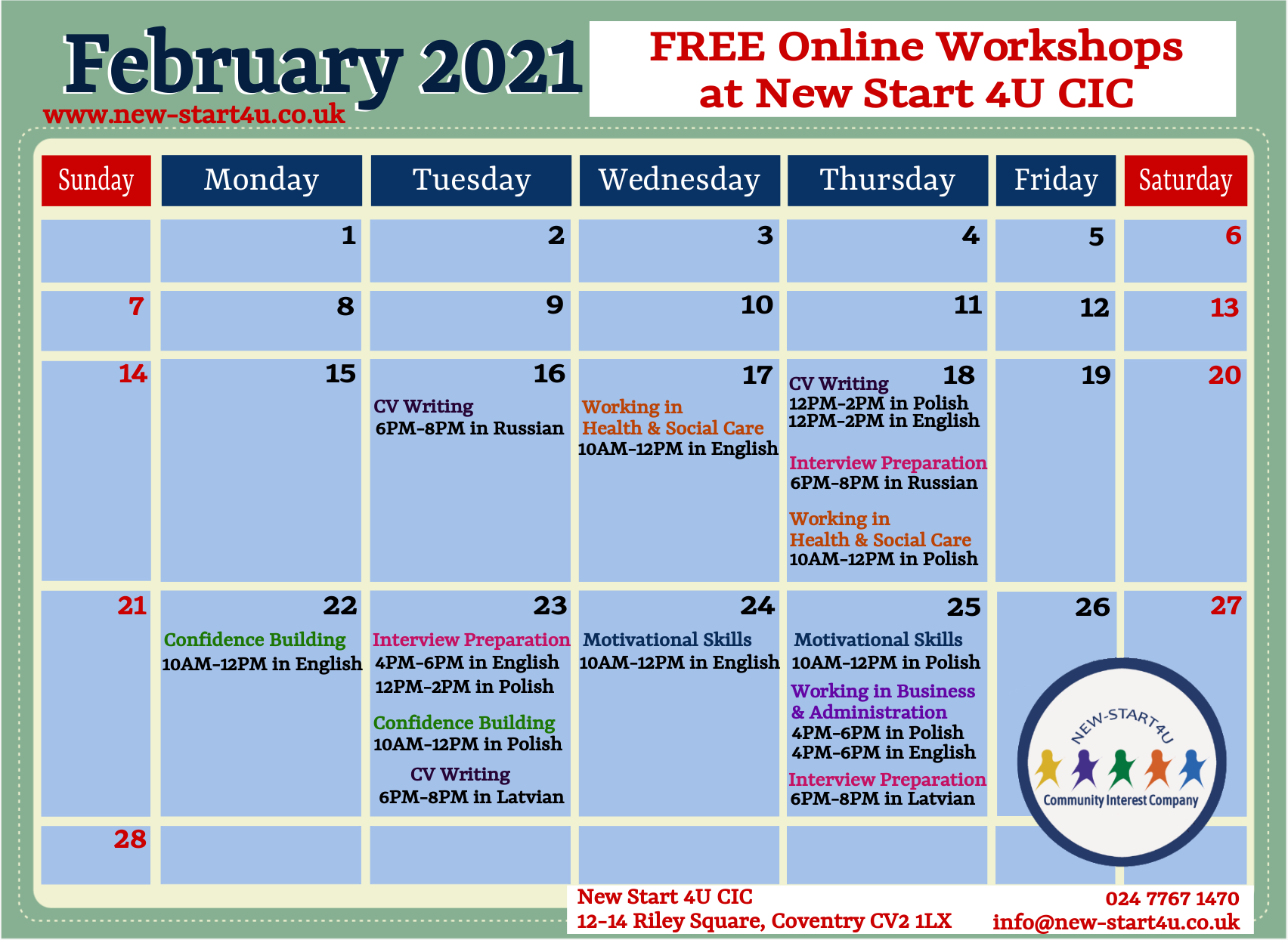 New Start 4U is launching a series of fantastic Online Workshops next week!
From 16 February 2021 we will be running a completely Free Online Workshop for our community. Knowing what a complicated and arduous process it is to find a rewarding job – especially in the era of the Covid-19 pandemic – we decided to share with you our knowledge and experience gained from years of working with recruiters, Job Centre Plus, as well as private insights and lessons learned about the employment sector.
In order to make the workshop more accessible also for the migrant community from Eastern Europe, we will conduct it in 4 languages – English, Polish, Latvian and Russian. We believe that in this way we will be able to reach an even wider audience and facilitate their new start into a fuller professional life!
This is what we have prepared for you!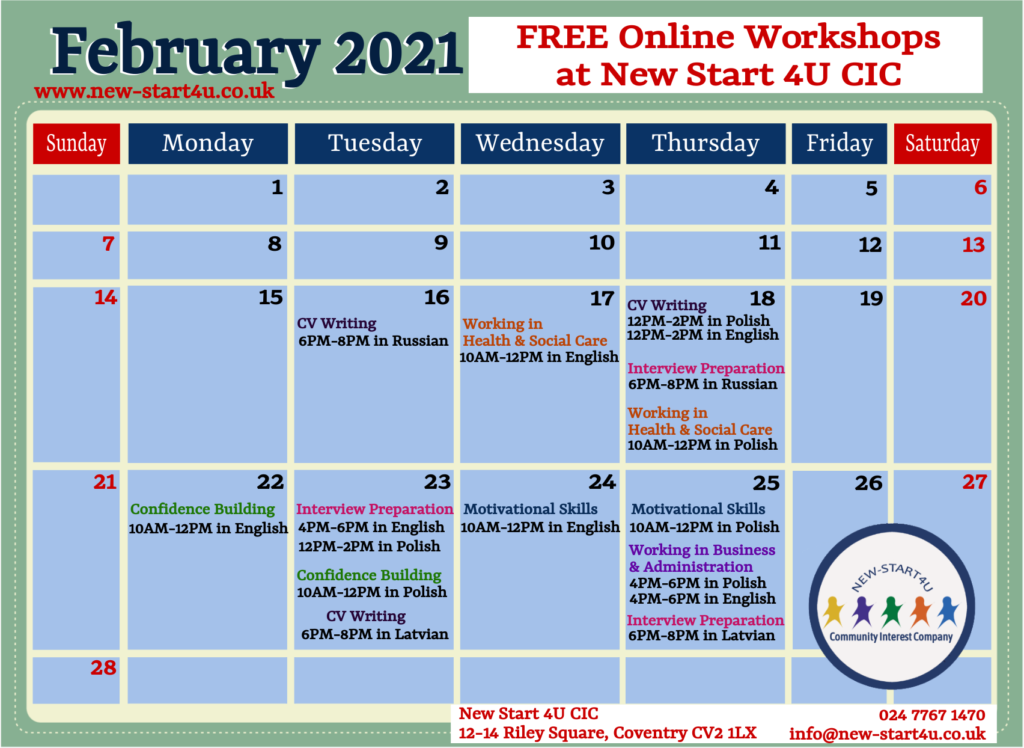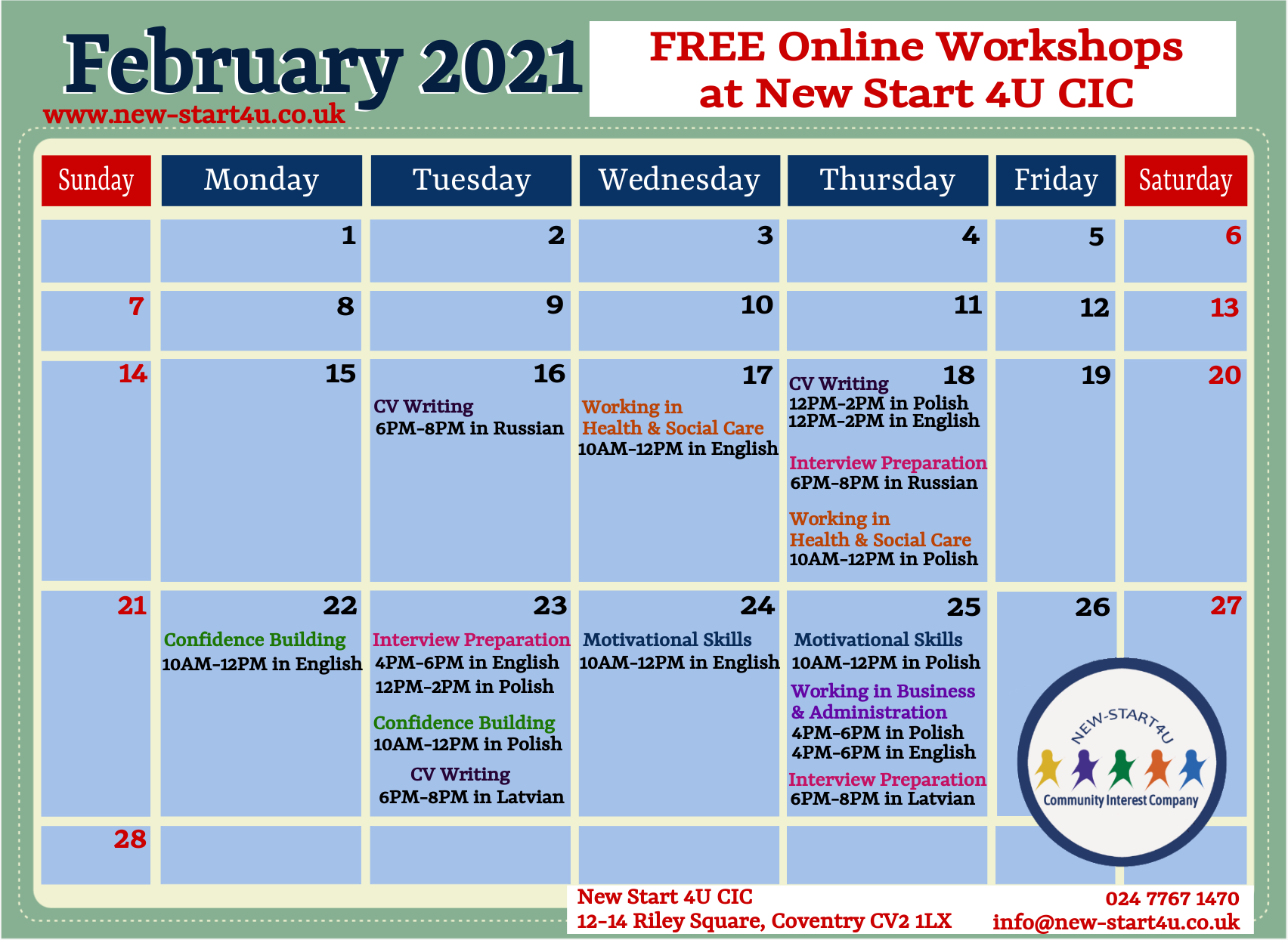 Real-time online workshop is supervised by the trainer, which means that all participants attend the meeting at the same time and are able to communicate with the trainer and each other on an ongoing basis. Participants have constant contact with the trainer – they are able to ask questions and discuss problematic issues on an ongoing basis. It is safe to say that online workshops are for everyone – even the technically unfamiliar, the elderly or those with a prejudice against modern technology.
If you would like to attend any of our workshops, please email
info@new-start4u.co.uk
or call
024 7767 1470
to book your FREE ticket!
You can also write to us on our Facebook profile at
www.fb.me/newstart4u