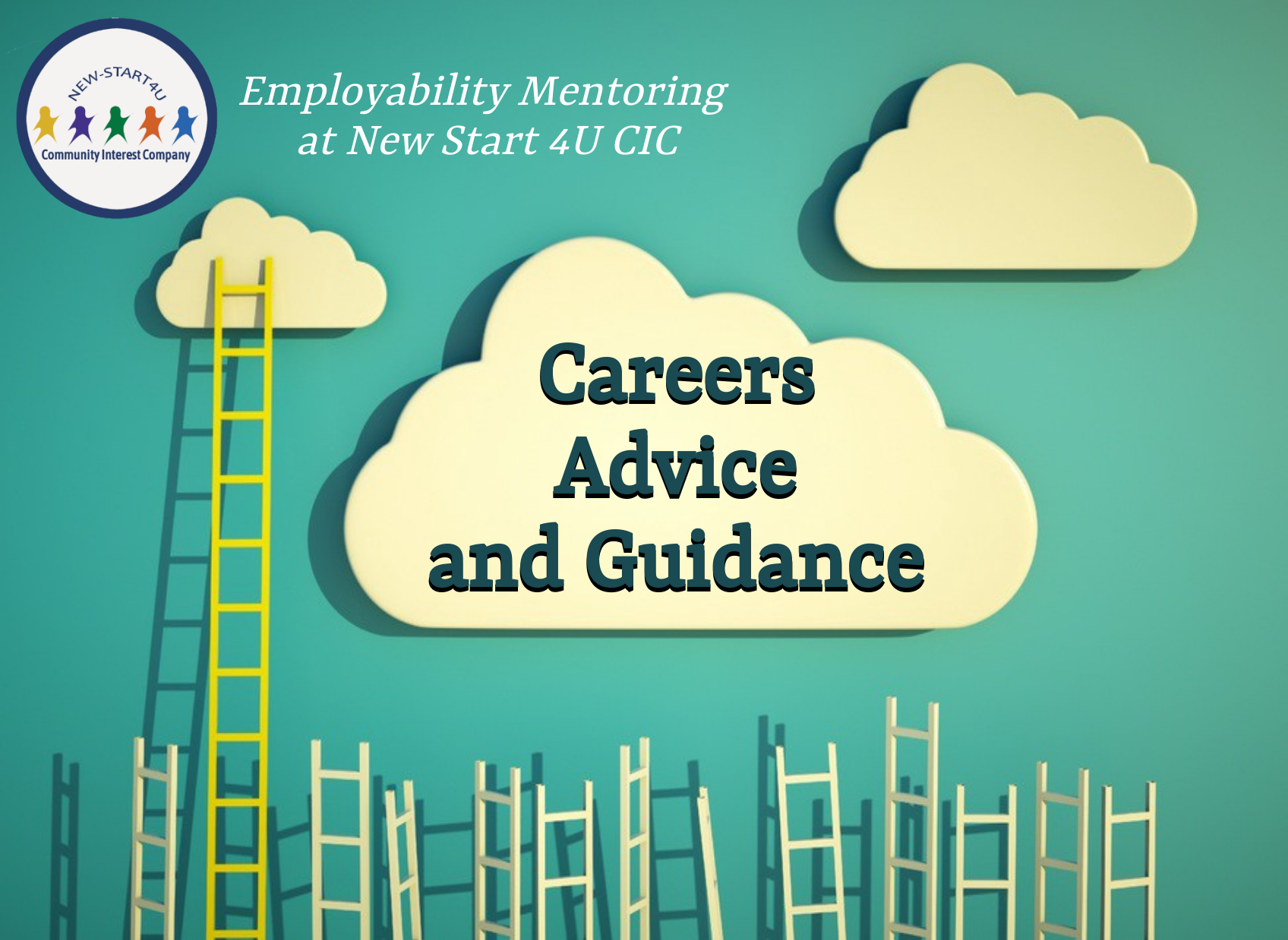 At New Start 4U, we have been providing professional career development advice for years, finding rewarding work, improving your qualifications or education and opening / running your own business.
In our company we employ professional Employability Mentors. These are highly qualified advisors who are not only extremely knowledgeable about the workings and needs of the labour market, but are also well versed in current trends, expectations and challenges of finding employment.
How can Careers Advice and Guidance help me?
At New Start 4U, we expect that by providing timely and effective career information advice and guidance, our clients will benefit and this will not only enhance their quality of life and provide financial security for their family. Looking more broadly, we are delighted that our work has a real impact on supporting the local economy and raising the profile of life in the booming region of Coventry, Warwickshire and the West Midlands as a whole. We work in partnership with
Coventry City Council
and
Job Centre Plus
, and have successfully delivered help within the
European Social Fund
part-funded employment support programmes.
You too can benefit from our experience – we're here for you! If you are unemployed, we offer our help completely free of charge, however, if you are employed we charge a fee for our professional services.
What should you expect when you meet with our Employability Mentors?
When you arrive, our team will ask you to complete a registration form if you have never used our services before.  This will help us to check information such as why you want career support and also to check that we have the right contact details for you. You will then meet with a careers adviser to discuss any issues. The meeting usually lasts 60-90 minutes and takes place in a quiet place (usually an interview room) so you can discuss things in a relaxed way. During the lockdown we complete all our video meetings online, using the Zoom app.
What do our Employability Mentors do?
They listen to you carefully and impartially. We are not here to judge you or your ideas, but to help you achieve what you want to do in a realistic and informed way
Ask questions to help you clarify your goals and develop an action plan
Help you discuss your options and make sure you are aware of all the options available so you can make an informed choice about your future
Offer feedback on CVs, cover letters, application forms to help you prepare a strong application
Help you deal with your choices so that you feel prepared and confident, especially if your situation changes
Show you useful resources to help you achieve your goal
Help you overcome any barriers that may affect your career planning, such as disability, exam results, financial issues etc.
To arrange an appointment with a careers advisor, contact us by registering your interest – emailing info@new-start4u.co.uk or call 024 7767 1470.
We currently offer free assistance through European Union programmes Ambition2, Connect2 and Route2, part-funded by the European Social Fund.
Free help is available for people aged 16+ who are unemployed or inactive and who live in Coventry, in a partnership with Coventry City Council.
New Start 4U CIC
12-14 Riley Square CV2 1LX Coventry