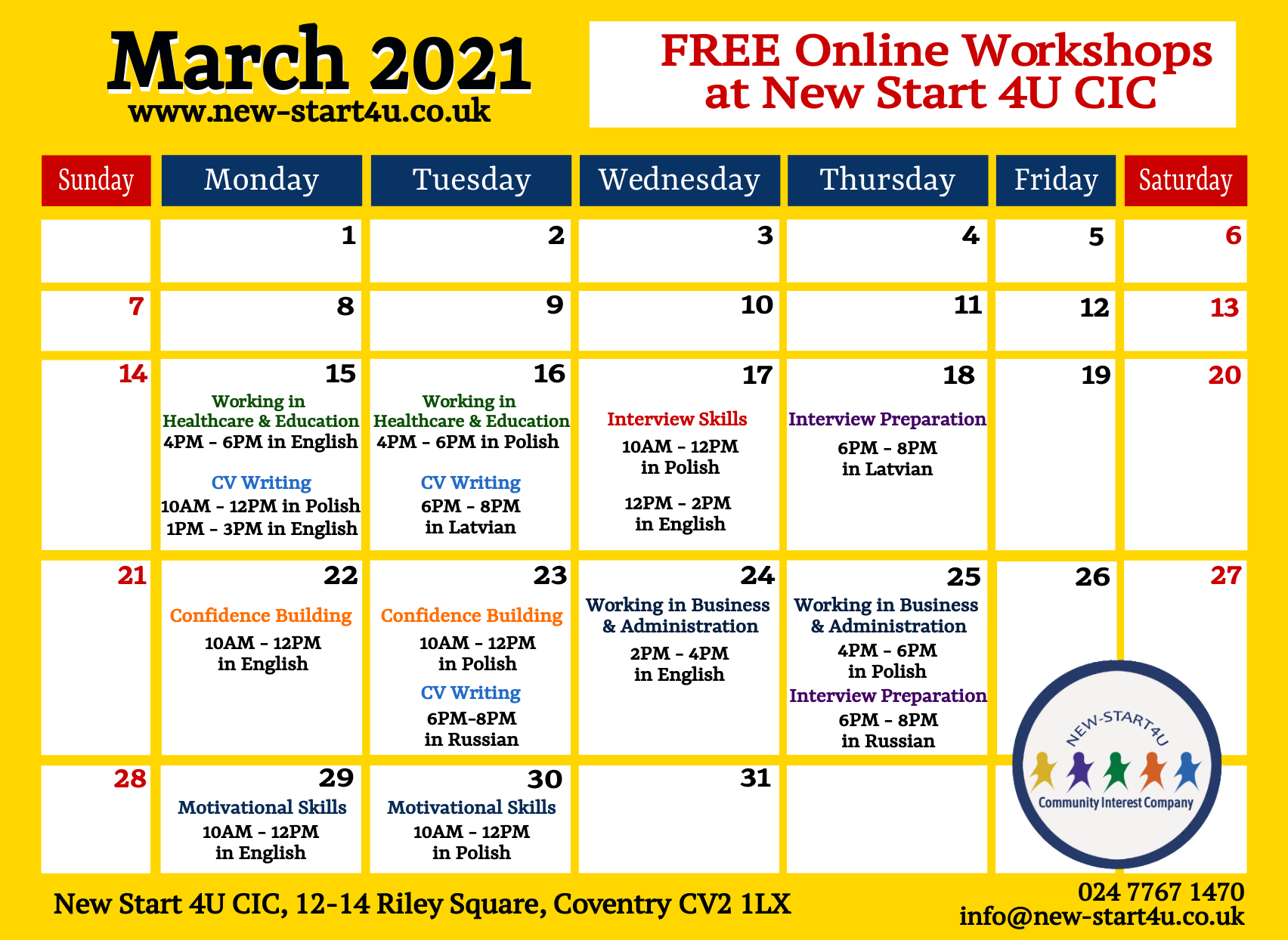 Spring is coming!
It's the best time to invest in yourself and gain new skills and knowledge to help advance your career!
Make sure you save the time in your diary to take your part in our FREE ONLINE WORKSHOPS we have lined up for you in March 2021!
In order to make the workshops more accessible also for the migrant community from Eastern Europe, we will conduct it in 4 languages – English, Polish, Latvian and Russian. We believe that in this way we will be able to reach an even wider audience and facilitate their new start into a fuller professional life!
If you would like to attend any of our workshops, please email 
info@new-start4u.co.uk
or call 
024 7767 1470
to book your FREE ticket!
You can also write to us on our Facebook profile at
www.fb.me/newstart4u