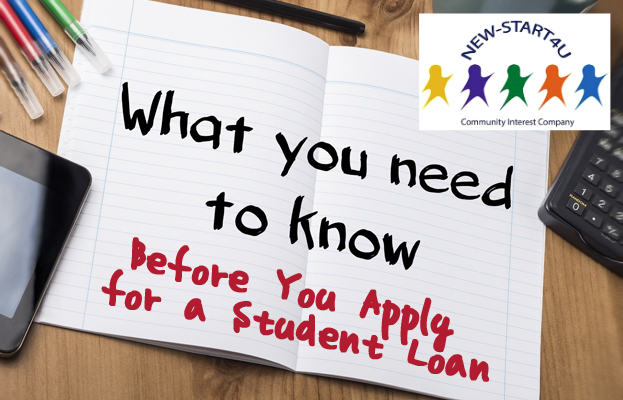 Student Finance in Great Britain
Studying in the UK is an opportunity to gain high-quality knowledge, valuable experience or fluency in English. All this will increase your chances in the labour market. However, education at top UK universities is not free, and tuition fees may put you off studying at first. You do not have to give up a higher education for economic reasons. All you need is a Tuition Fee Loan that will cover the costs of your studies. Please do not be put off by the word Loan! This will be paid back in small entitlements only if you earn a specific amount of money when you complete studies and have found a suitably well paid job!  In some circumstances, you do not have to pay back the full amount for example, if you do not earn the threshold amount in employment then the loan will not be paid back from your salary.   Thanks to Tuition Fee Loans, undergraduate studies in England are actually much cheaper than you think.
TUITION FEE LOAN, OR WHAT IS A TUITION LOAN IN THE UK?
Students in Great Britain can apply for a Maintenance Loan and Tuition Fee Loan. What exactly is it about? Tuition Fee Loan is a loan that undergraduate and graduate students in the UK can apply for. It is granted by the British government and covers 100% of the fees that a university charges for education. The rules for obtaining and paying off tuition fees are the same, regardless of which university in the UK you choose. You do not have to worry about any fees during your studies. A Tuition Fee Loan is sent, in instalments, directly to your university account, and therefore enables you to fully focus on studying and academic life in England. The tuition loan is granted for a given academic year, but to obtain funding for subsequent years, you only have to complete an application for " continuing students " for the second and third year , in which you confirm that you are continuing your education at the given university. Your Student Loan also doesn't affect your credit score – the infamous number that decides how generous lenders will be to you (like when you apply for a credit card or a mortgage).
WHO IS ENTITLED TO THE TUITION FEE?
Tuition Fee Loan is available to anyone who:
applied, received and confirmed the "offer" of a university place in Great Britain,
is a citizen of the European Union,
is not a university graduate (does not have a bachelor's or master's degree already)
did not exceed the age of 60 on the day of submitting the application.
has lived in the European Economic Area (EEA) or Switzerland for the last three years before starting his studies.
In addition, you can apply for a maintenance to cover living costs while studying depending on certain criteria.  If you have arrived from any of the European Union countries and you have lived in the UK for 5 years or longer, then you are eligible to apply. But, if you have been here for a shorter period of time and have Migrant worker status, then you would also be accepted for this loan
The criteria in full for a Maintenance Loan:
full-time or part-time work
minimum income of £ 7,500 per year
minimum 15hrs work per week
This is also granted for the academic year and paid in three instalments over the yearly period.
HOW TO PAY BACK THE TUITION LOAN AND WHAT IS THE COST?
The biggest advantage of Tuition Fee Loan is its cost and repayment method. First of all, you start paying back the tuition loan only one year after graduation and on the condition that you start work. Your earnings must also exceed the so-called threshold, i.e. the set income threshold for the country where you work. In England, it is currently £26.575 gross per year. For more information on how, why and when you pay back loans for studying, please ask for more details in the centre. We assume, however, that appropriate studies in England will allow you to find well-paid employment, fulfil your ambitions and enable you to earn a well-paid salary which will exceed the threshold. Does this mean that a large part of your payment will go to pay off your tuition fees and you will have only a few pounds left from your salary to live on? None of these things! If you are still unsure, we will be happy to explain the terms in the centre.
9% on surplus over income threshold, not on total income!
Repayment of tuition fees will not be a great burden for your budget. If you take up a job in England where you earn around £2500 a month gross, the installment will be only £36. Credit payment for tuition fees in the UK is also withheld whenever you stop work, including going on maternity or paternity leave. Tuition Fee Loan is repaid automatically. The employer deducts the installment on a monthly basis from your salary (before tax deduction) before it even reaches your account. If you go to work outside the UK after completing your studies in the UK, you will need to notify the Student Loans Company and complete the Overseas Income Assessment form.
TUITION LOAN VERSUS DROPPING OUT OR CHANGING UNIVERSITIES
If you had to leave after the first year, in this case, you repay only the part of the loan you have used, i.e. the tuition fees for the first year of study according to the rules set out by Student Finance. However, you must notify the university and Student Finance of your decision as soon as possible to avoid additional fees. In turn, if you decide to change the university you are studying at, and the tuition fee at the new university is higher, you can apply for an increase in the loan amount.