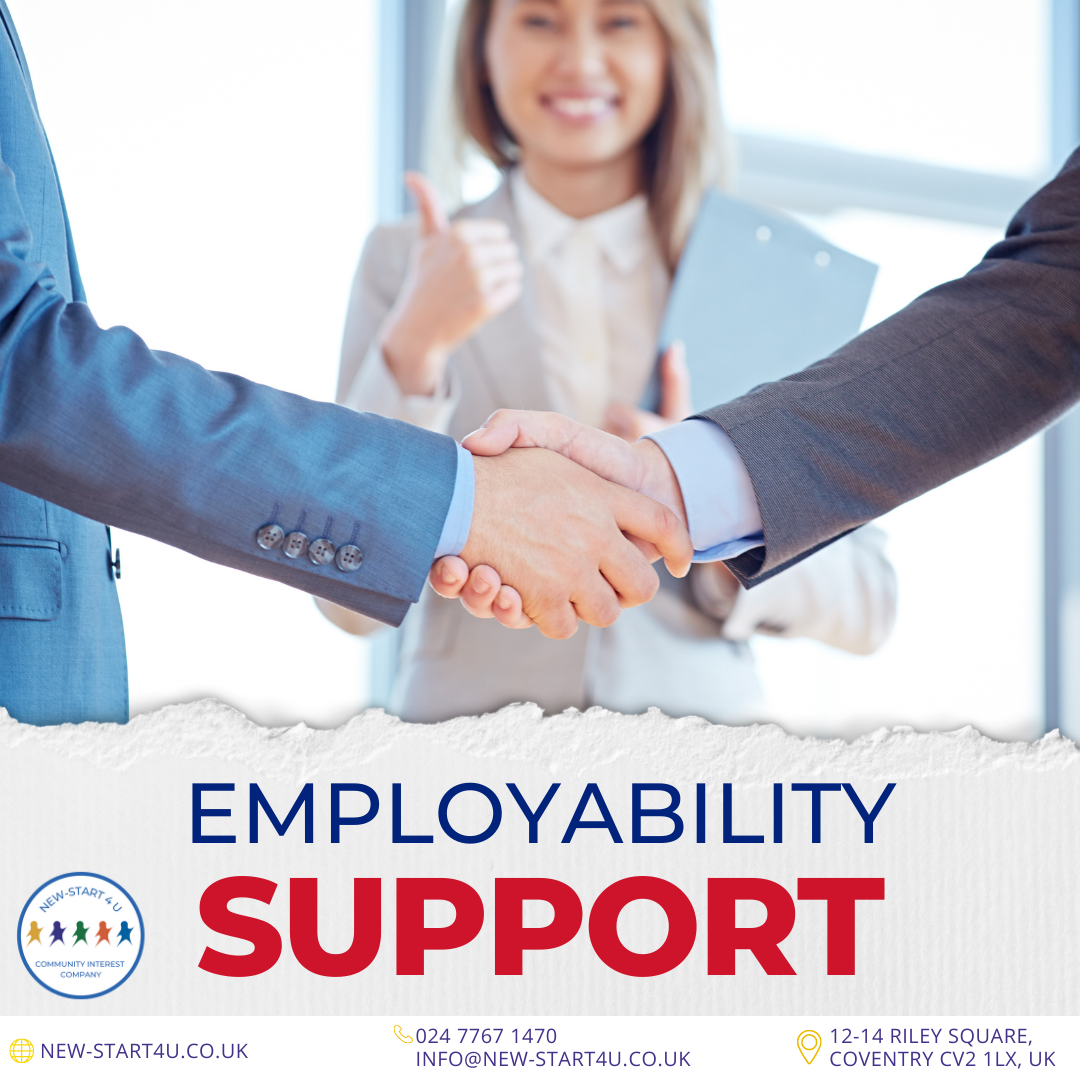 Looking for work? Interested in training and education? Get in touch!
Our employability support service promotes a wide range of opportunities which allows unemployed / inactive people from Coventry and surroundings to move into employment, education or training.
We understand the difficulties people face in finding a suitable job or a course due to a variety of different limitations such as: lack of experience, childcare responsibilities, limited language or employability skills or learning difficulties.
We provide a person centred approach offering support to progress and break down any barriers to employment, education or training.
Our employability advisors speak English, Polish, Romanian, Spanish and German.
Our help is free and includes:
🔹 one to one mentoring and coaching sessions
🔹 professional CV development
🔹confidence and motivational skills building workshops
🔹information, advice and guidance
🔹support in finding a job, training or apprenticeship
🔹preparation for any upcoming job interviews
🔹childcare support
🔹language support
🔹University recruitment support