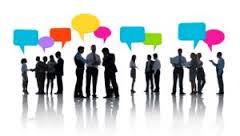 SATURDAY 7th APRIL @ 10.00 – 14.00 – New Start 4 U CIC – Open Day.
– Jobs available in Coventry
– Training and Courses and local services
– Universities and Colleges – enrol to UNI
– Enrol on a free English course
– How to start your own Business
– Enrol on 900 courses available in New start 4 U
– Talk to Careers Development Specialist
– How to start volunteering and how to become a part of local
To find out more send an email: info@new-start4u.co.uk
or visit us during our open day.
New Star 4 u CIC, 12-14 Riley Square, Coventry, CV2 1LX.