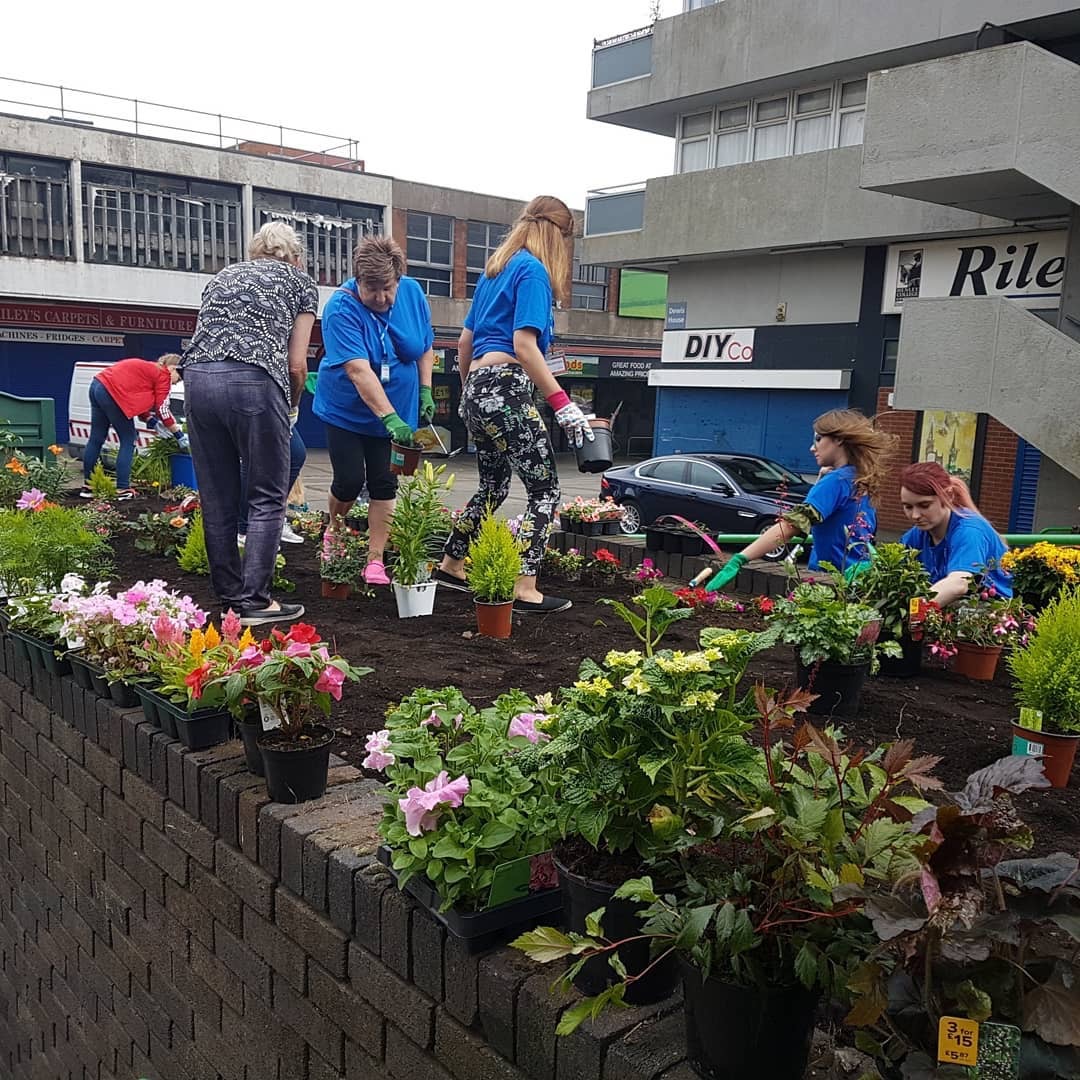 Our Centre is planning a big Family Event – "Making Bell Green Greener"on Riley Square on 23rd June. 🌻🌷
This will be the final event of the migrant's week. Our goal is to integrate people and to help them to take care about their neighbourhoud. 👍
📌 During this event we plan e.g. planting flowers on Riley Square🌷🌻🌼. We will also deliver various workshops and activities for adults, young people and children such as talent show💃🤸‍♂️🤹‍♀️🎤, dance show🕺💃, workshops provided by West Midlands Police👮‍♀️👮‍♂️, workshops provided by artists from London 🖼📷 etc.
📍 We have already invited Lord Mayor of Coventry, Councilors, West Midlands Police, Coventry City Foodball Club, local media and other organisations. 📌 There will be music 🎶🎤, food and drink stalls🍲🍔🍜🍡🥡🍭🥤☕🥃, and many others 👍👍👍. The event will be free, there will be no entry fee.👍
The day agenda is as follow:
10.00-12.00 – Stalls preparation, getting ready for an event

12.00-13.30 – Opening the event, introduction of organisations, charities and community groups which are taking part in the event. Introduction of Photo art exhibition, etc. Activities for children🧒👧👦, start of the gardening competition 🌱⚘🌼🌻🌷 for young people and adults from the local community, dance show 💃🕺, and song show 🎤.

13.30 -14.30 – Workshops: Counter extremism/hate crime – delivered by West Midlands Police👮‍♀️👮‍♂️, and Photo workshop delivered by the University students organising the photo exhibition 📸🖼. Workshops and photo exhibition are delivered in our centre. Activities for children, music, and dance show.

14.30 – 16.00 – THE TALENT SHOW 💃🤸‍♂️🤹‍♀️🎤. All talented children, young people and adults are more then welcome to register for this competition up to 15th June.

16.00-18.00 – The musician will play live music🎶🎤. The results of various competitions will be announced. Gardening competition will finish. Winners will receive their prizes 🎁.

18.00 – End of the event.
During the event we will also hold lottery.
❗We're still taking bookings for this event therefore if you are interested in taking part in talent show, music show or would you like to offer your products, please get in touch with us: info@new-start4u.co.uk
❗ If you are intrested in take part as our volunteer – contact us! We would have a lot benefits for you! NEW START 4 U CIC COVENTRY
📍 Contact:
☎️ 024 7767 1470
📧 info@new-start4u.co.uk
🛎 12-14 Riley Square,
Coventry CV2 1LX, UK