Level 3 Award in Supporting Teaching and Learning in Schools
What does the qualification cover?
This qualification will provide an understanding of the knowledge and skills needed when working directly with children or young people in primary, secondary or special schools. It includes learning about children and young people's development, safeguarding their welfare, and communication. You will need to complete 4 mandatory units to achieve this qualification, which include:
Communication and professional relationships with children, young people and adults
Schools as organisations
Understand child and young person development
Understand how to safeguard the well-being of children and young people
Who is it suitable for?
The Level 3 Certificate is suitable for those working in unsupervised roles that support pupils' learning.
Do you need to be working to take the qualification?
Learners taking the Certificate don't need to work.
Which type of job roles can you apply for on completion?
teaching assistant
learning support assistant
special needs assistant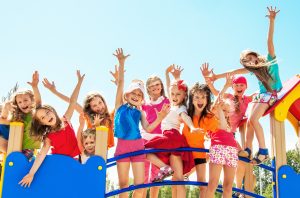 NCFE Level 3 Diploma in Business Administration (601/3965/1)
Qualification overview
This is a cross sector qualification aimed at current and prospective business administrators. This qualification covers the skills and knowledge needed to be successful at a managerial level, and covers competencies applicable to a wide range of contexts.
Aims and objectives of this qualification
This qualification aims to:
provide learners with the knowledge and skills they need to operate as a successful business administrator
confirm competence of those already fulfilling a business administration role
allow learners to develop skills in a range of areas relevant to business administration roles, such as communication, presentation skills and providing administrative support.
The objectives of this qualification are to help learners to:
develop the skills and qualities valued in employees by employers
understand and work on their strengths and weaknesses as a business administrator.
Entry guidance
This qualification is designed for learners who are working, or would like to work, in a business administration role within any sector or industry. It's ideal for those who are new to the role or who've been working at that level for a short period of time. There are no specific recommended prior learning requirements for this qualification. However, learners may find it helpful if they've already achieved a Level 2 qualification.
Unit breakdown
Mandatory
Principles of business
Principles of business communication and information
Communicate in a business environment
Principles of administration
Manage personal and professional development
Optional
Contribute to the development and implementation of an information system
Contribute to the improvement of business performance
Negotiate in a business environment
Evaluate the provision of business travel or accommodation
Develop a presentation
Manage an office facility
Provide administrative support in schools
Build legal case files
Deliver a presentation
Analyse and present business data
Create bespoke business documents
Manage legal case files
Administer the recruitment and selection process
Progression opportunities Learners who achieve this qualification could progress to:
NCFE Level 4 NVQ Diploma in Business Administration
NCFE Level 3 Diploma in Customer Service
NCFE Level 4 NVQ Diploma in Customer Service
NCFE Level 4 Diploma in Management
Progression to Higher Level Studies
This qualification aims to provide learners with a number of progression options, including higher level studies at university or FE colleges.